Walnut Drop-down Table
published on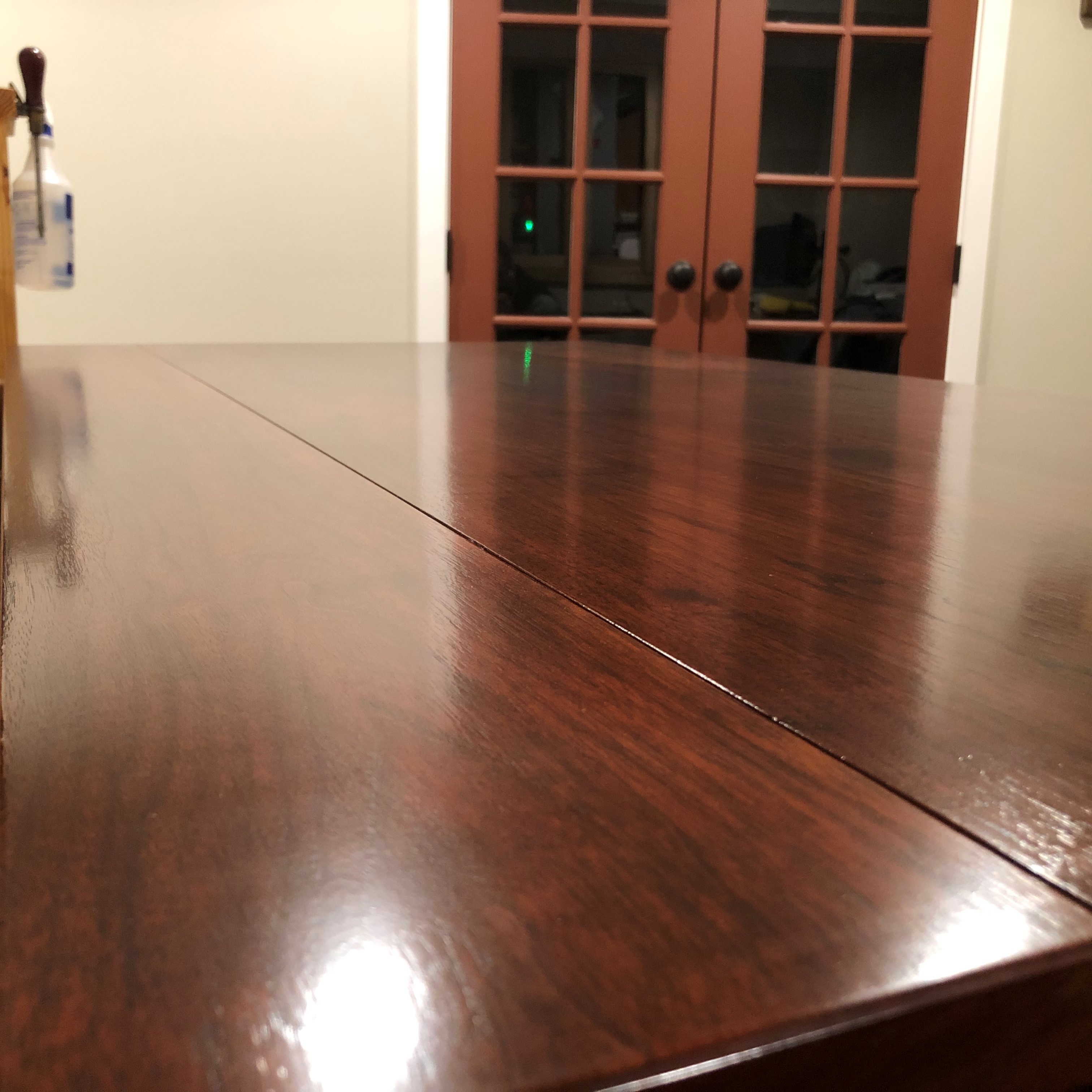 Overview
Made for a small kitchen
Seats four
Wall mounted and folds down
Dual support arms are spring loaded; they push into place as the table is lifted
Lumber Selection and Glue-up
Every project starts with a need and a rough sketch to caputre some ideas.
Not all ideas survive scrutiny.
The hinges are unlacquered with a slightly oxidised finish; a little wax stabilizes it.
Jointing the edges for a tight fit for glue-up done by hand.
Fold-down Action
Video 1: Testing the fit of the apron when the table folds down.
Video 2: Spring-loaded table supports
Small Details
The support arms are held back with small brass ball catches until the table is ready to be lifted.
Torsion springs push the supports into place. The hinges are offset so oppposing screws don't collide.
Half-lap joints create a mechanical interlock.
Brass machine screws allow fine adjustments to level the table top.
The Finished Table
The color was custom matched to a flooring sample for the customer.
A process of shellac, dye, oil stain, and polyurethane offered a good match.